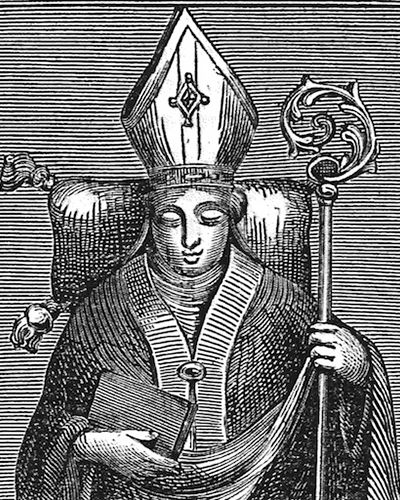 Jacques de Vitry (ca. 1160–1240) was a historian of the Crusades, and one of the most important preachers of the effort to recruit for the campaigns.
He was educated at the University of Paris and became a priest after his meeting with famous female mystic Marie d'Oignies. He was appointed bishop of the crusader-held city of Acre, and traveled to Egypt with the Fifth Crusade. He was an eye-witness to the capture of Damietta (1218–20) and wrote a historical narrative of the campaign for the Pope.
Like Pelagius, he was known for stubborn refusal to negotiate, and received some of the blame for the defeat at Damietta. Jacques de Vitry's lasting influence was as a historian. He wrote a life of Marie d'Oignies, the female mystic. His letters to Pope Honorius are an important surviving source on the Fifth Crusade in Egypt.
He also wrote about conditions in the Holy Land, including a description of Palestine's geography in which he described sugarcane grown there. He included a survey of the Holy Land from the time of Muhammad and the rise of Islam, which he described as a pagan religion of idol-worship, but he also wrote unfavorably about the practices of Eastern Orthodox Christians.
Source: Catholic Encyclopedia, "Jacques de Vitry," http://www.newadvent.org/cathen/08266a.htm.