The Sultan and the Saint tells one of the great, lost stories from history. Set in a past period of East-West conflict, it speaks with urgency to our present. Two men of faith, one an itinerant Christian preacher, the other the ruler of a Muslim Empire, bucked a century of war, distrust, and insidious propaganda in a search for mutual respect and common ground.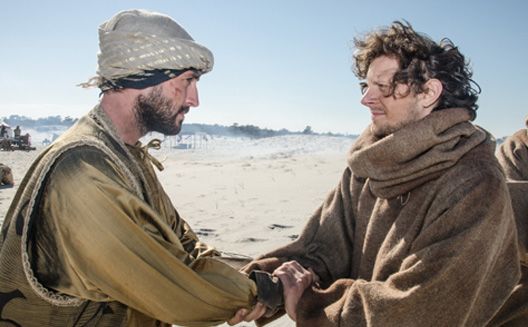 It is the story of Francis of Assisi and the Sultan of Egypt, and their meeting on a bloody battlefield during the period of Christian-Muslim conflict known as the Crusades. This is big history, important history.
Not only does it speak directly to the conflicts of today, the story itself is very dramatic with many fascinating twists and turns, and with central characters who are more compelling than even their legends claim.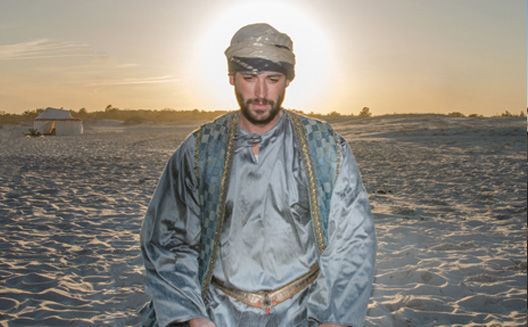 On one hand there is Francis, a starry-eyed would-be knight in provincial Assisi, captured as a prisoner of war and imprisoned for a year, then released as an abused victim of violence, whose one solution to witnessing so much hatred was a radical reorganization of his life and values.
And there is a forgotten Muslim prince, the young nephew of the brilliant Saladin, Richard the Lionheart's famous opponent, who was raised in the Sultan's palace and groomed for the throne by his mother steeped in Islamic learning. Two more unlikely protagonists are hard to imagine. And yet the meeting between these two men, at a crossroads moment, changed history.

The film features interviews with the following renowned scholars, historians, and religious leaders.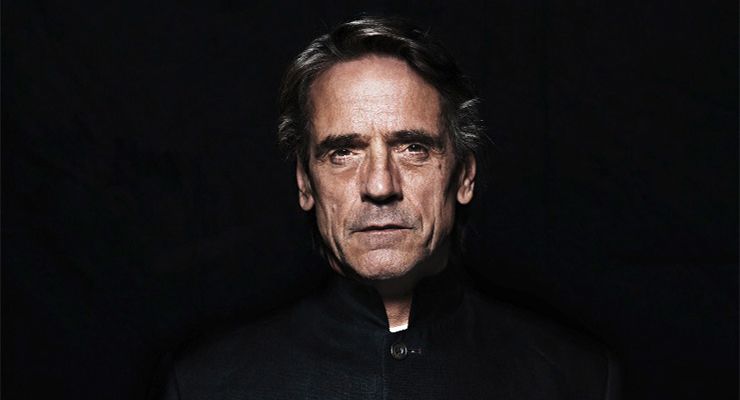 Production Crew
Written & Directed by
Alex Kronemer
Executive Producers
Alex Kronemer, Michael Wolfe, Jawaad Abdul Rahman
Produced by
Jeremy Morrison

Associate Producer
Daniel Tutt
Production Designer
Angie Ratliff
Costume Designer
Julie Bent
Makeup Department Head
Cheryl Kinion

Director of Photography
Nick Gardner
Editor
Jeremy Morrison
Co-Producer
Barker White

Made Possible With Support From
The El-Hibri Foundation
Atif A. Abdulmalik
Hisham A. Al Raee
Maqbool & Samina Ahmad in memory of their parents
The Arthur Vining Davis Foundations
The Chicago Community Trust through The Pillars Fund
Sisters of Saint Francis of Clinton, Iowa
Sohail & Mona Masood
Waheed Akbar in memory of Raana Akbar
The Eddebbarh Family in memory of Hajj Mohamed Eddebbarh
Sajjad Habib & Tahira Saifuddin in memory of Tahoe Saifuddin Bhujwala
Hasnat Family Foundation in memory of Aria Hasnat
Adil Katabay in memory of Omar Osman Katabay
Rashid & Bilquis Abbasi
Sara & Sohaib Abbasi
The Abedin & Ahmed Families
Syed M. Murtaza Afzal
M. Y. & Shaheda Ahmed
Bassam Alowir
Sondos Al Sad & Nowwar Mustafa
Jawad Arshad & Ayesha Mahmood
Humera & Mirza Salman Baig
Zahid & Sumeera Baig
Saeed & Zakira Bajwa

Hassan Bakri
Sarah Bhutta & Afzaal Akhtar
Bashir & Kausar Chowdhry
Coalition of South Florida Muslim Organizations
CybeCys, Inc.
Aizad & Saamia Dasti
Anver Dawood
Directions Consulting
The El-Gamal & Bayunus Families
Mohamed Elnabtity & Rania Zagho
Niaz & Ayesha Farhat
Ali & Noura Guermazi
Good Planet Foundation
Moazzam & Shehla Habib
Abdul & Anees Hafeez
Rashid & Zeenat Haq
Abdul Ahad Hayee & Qudsia Nadeem
Hilal Foundation
Rizwan Ijaz & Maria Blandin
Anjum & Khalid Iqbal
Islamic Society of Augusta
Mohsin & Fauzia Jaffar Foundation
Anwar & Nikhat Kazmi
Jamal & Qamar Khan
Mahmood & Annette Abdul Hai Foundation
Zahoor & Sumera Makhdoom

Usman & Hina Malani
Parvaiz & Adeeba Malik
Inayat & Ishrat Malik
Mona Malik & Mirza Khusro Baig
Syed & Razia Malik
Yousuf & Sarah Mazhar
Asadulla S. Mohammed & Asma M. Siddique
Abdul Wadood & Uzma Mughal
Arshad & Zareen Mumtaz
Muslim Community Center of Greater San Diego
Muslim Youth Center of Philadelphia
Pakistan Association of Memphis
Mohammad A. Qazi & Farhat N. Qazi
Sayed & Bushra Qazi
Abrar & Laura Qureshi
S. Maseeh & Tabinda Rehman
Shaaban & Shekib Foundation for Children
Ayman Sejiny
Mohammad & Sabiha Shafi
Haroon & Wasia Sheikh
Deena & Walied Soliman
Sajid & Simin Syed
Badshah & Aisha Wazir
Khaled Yehia & Eman Morgan
Sherif & Tara Zaafran
Tarique Zahir & Taseen Mir

Interfaith Campaign
We encourage you to sign up to host a screening and dialogue with The Sultan and the Saint, and to check out our other 10 award-winning PBS documentary films. Join the over 80,000 participants who have used our films to promote education and dialogue in classrooms, community centers, living rooms, government offices and religious congregations.